In this ode to classics, we unearth and celebrate the enduring beauty of old Nigerian songs.
By Hope Ibiale
Weeks ago, Asake performed at the O2 Arena to the delight of many Nigerians. For most of us, the show in London was distant, but Asake's performance and that of the other musicians couldn't have hit closer to home. On social media platforms, discussions opened as to how Nigerian artistes are comfortably selling out large stadiums and arenas, and how these milestones were worth celebrating. A couple of days after this, a video of the veteran King Sunny Ade performing in Japan decades back circulated on the Internet. This registered something in my mind: touring abroad is not necessarily a new invention, and there is a gaping hole in documenting the Nigerian music industry. 
There are few articles and documentaries that weave through decades and connect the current soundscape to the past ones. As such, important backstories are lost. With documentaries that consciously explore the history of the Nigerian music industry, such as Obi Asika's Journey of the Beats, Ayo Shonaiya Afrobeats: The Backstory, and Jide Taiwo's History Made: The Most Important Nigerian Songs Since 1999, there's hope for proper documentation to constantly remind us that the past, present, and future are not so far apart. 
This listicle stands as one such documentation that will take us on a music journey through the wormhole of Nigerian musical history, spotlighting the melodies and rhythms that have shaped and propelled Nigerian music. From the enchanting melodies of Highlife to energetic Afrobeat songs, we unearth old treasures that have transcended time, resonated with large audiences worldwide, inspired soundscapes, impacted various art forms, and conveyed strong messages. These songs also detail the events of each era, serving as the invisible, yet timeless thread that connects our rich cultural heritage. They have continued to resonate with the hearts of generations past and present, and remind us of where we come from and the foundations upon which our music industry was built. 
The 50s
In Nigeria, the 1950s was a significant decade in history, as it was earmarked with political, economic, and social changes that laid the foundation for the country's independence and its subsequent start as an independent nation. This era is also one of the most pivotal in Nigeria's music history as it saw the rise of Highlife music, which birthed musicians like Chief Osita Osadebe, Rex Lawson, Bobby Benson, Oliver De Coque, and many others. 
(Read also: What We Speak of When We Talk About Osita Osadebe and Highlife Music)
Bobby Benson & His Combo – Taxi Driver
The year 1958 ushered in "Taxi Driver" by Bobby Benson and His Combo. The horns and trumpets at the beginning of "Taxi Driver" pull one in, as Bobby Benson's sonorous voice takes listeners on a musical journey where he sings about losing interest in a lover and letting said lover go. Aside from the well-arranged instrumentals, the storytelling in the song is important as it paints a vivid picture in listeners' minds that subconsciously becomes plastered in their memory. 
The 60s 
By 1960, Nigeria had become a fully independent country. At that time, the Nigerian music industry was buzzing with musicians exploring sounds like Juju and Apala. Musicians were adopting influences from Mambo, Ghanaian Highlife, Jazz, and many others. Artistes like Haruna Ishola, King Sunny Ade, I.K. Dairo & His Blue Spots, Godwin Omobuwa, Chief Ebenezer Obey, Rex Lawson, and Celestine Ukwu were reshaping the Nigerian music scene with their numerous albums and singles. 
Chief Ebenezer Obey – Olomi Gbo Temi 
In 1967, Chief Ebenezer Obey and His International Brothers released "Olomi Gbo Temi". Obey was a musical icon and described as one of the pioneers of Juju music, with "Olomi Gbo Temi" being one of the songs from his discography that iterated his musical brilliance. On the record, Obey calls for his lover's attention and admonishes her to ignore the critics. Beyond the singing and beautiful melodies, Obey also passes a message to married couples. I doubt there is any homegrown Yoruba music lover who does not know this song. 
Mofe Mu'Yan – Victor Olaiya
If you think Ruger makes the most lustful songs, then you have not heard Victor Olaiya's "Mo Fe Mu'Yan". The song, which translates to "I want to suck breasts", was released in 1982, and became an instant hit because of its lustful, suggestive lines.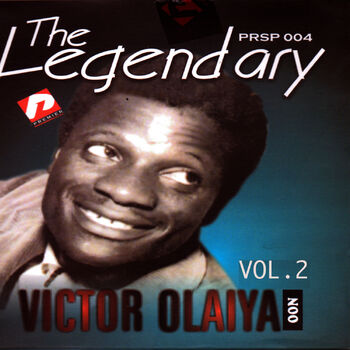 Cardinal Rex Lawson & His Mayors Band of Nigeria – Sawale & So Ala Teme
After the emergence of Highlife in the 60s, the 70s offered a new variation of Highlife songs with Cardinal Rex Lawson's "Sawale" as one of the best. The trumpets, drums, and Lawson's melodious vocals are why "Sawale" remains a classic. In 2015, Nigerian singer, Flavour remixed the classic on "Ashawo". If you are digging through the crates of great Nigerian songs, "Sawale" easily stands out. 
With "So Ala Teme", Lawson further established himself as a gifted artiste.
Celestine Ukwu – Money Palavar
Celestine Ukwu was one of the top Nigerian Igbo Highlife singers who rocked the airwaves in the 60s and 70s. With a large discography that housed songs like "Ije Enu", "Igede", "Ife Si Na Chi", and many others, Ukwu was an enigma. For the sake of this listicle, Ukwu's "Money Palavar" is selected. An eternal Nigerian favourite, the song has remained relevant over the years, thanks to its relatable lyrics, twinkling instrumentals, and Ukwu's influence on today's Highlife music. 
(Read also: What Is Bongo's True Identity?)
The 70s
After three years of civil war, the Nigerian music industry was ready again to make music for the public. Artistes like the Lijadu Sisters, Semi-Colon, Fela, the Funkees, Nelly Uchendu, and many others took control of the airwaves. Aside from the incredible music released in this era, more cinemas were built in Nigeria with more Nigerian-produced content showcased in these cinemas. This period became termed the "Golden Age of Nigerian Cinema."
Nelly Uchendu – Love Nwantiti & Wakabout
If you ever wondered what love songs our parents danced to in the 70s, then Nelly Uchendu's "Love Nwantiti" should give you a clue. The song, which was released in 1976, is a simple and enchanting love song that undoubtedly belongs to the list of the greatest Nigerian love songs of all time. The piano-driven bounce on the record eases listeners into the song. Uchendu sprinkled excellence on "Love Nwantiti", similar to how CKay's "Love Nwantinti" has broken many records. 
In "Wakabout", Uchendu moves from singing about love to dishing out gems on marrying a suitable partner. She sings, "If you want to marry a husband never you marry a walkabout."
Prince Nico Mbarga – Sweet Mother
I doubt there is any homegrown Nigerian who hasn't heard of Prince Nico Mbarga's "Sweet Mother", or an African mother who hasn't danced to the record. The song is popular across multiple eras and continues to resonate with millions of mothers because of its simple message. Think about what Burna Boy's "Last Last" or Wizkid's "Essence" has done with streaming numbers. Well "Sweet Mother" did more. The song reportedly sold 13 million copies in Africa. In any era, if we are to select an anthem for mothers, "Sweet Mother" would perfectly fit. 
Fela Kuti – Lady and Zombie
In 1972, Fela released the Shakara album. The two-track album had the songs "Shakara" and "Lady". The album showcased Fela's versatility and positioned him as one of the top musicians of his generation. 41 years after its release, "Lady" has transcended across several generations and Wizkid's "Jaiye Jaiye" is clear evidence of the song's relevance.
Kuti's "Zombie" can be regarded as one of the heaviest diss tracks ever made, with one man and his band firing shots at the military regime and its soldiers they tagged "Zombies". The record riled up the Nigerian military so much so that Fela's Kalakuta shrine was burnt to the ground, leading to his mother, Fumilayo Ransome-Kuti's tragic death. While "Zombie" might have influenced other songs, the events that happened after "Zombie" was released took a toll on Fela physically and mentally. The Zombie LP was included in Robert Dimery's "1001 Albums You Must Hear Before You Die" and clinched a spot on Pitchfork's  100 Best Albums of the 1970s.
The Lijadu Sisters – Orere Elejigbo
The Lijadu Sisters were a Nigerian music duo who were notable for mixing Afrobeat with Jazz and Disco. The sisters had projects such as Double Trouble, Horizon Unlimited, Mother Africa, Danger, and many other genre-bending records. From their discography, "Orere Elejigbo" can be described as one records that best showcases their creativity. The song is a magnificent blend of Soul, Yoruba folk music, and Funk. In Ayra Starr's Debut EP, Ayra Starr, the artiste sampled "Orere Elejigbo" on "Sare." 
(Read also: Why We Can't Get Over the Allure of Nostalgia in Pop Culture)
Haruna Ishola & His Apala Group – Gani Alarape
It would be a crime to talk about Apala music without mentioning one of its pioneers, Haruna Ishola. The genre, which was formerly known as "Oshugbo" and "Area", was renamed by Ishola in 1947. Ishola was popular for using his music as a tool for social commentary. Before he released his album, Oroki Social Club, "Gani Alarape" was one of his first tracks.
The Oriental Brothers International Band of Nigeria- Iheoma Agighi Onye Oso
The Oriental Brothers were one of the first bands to form after the Civil War. In 1974, the five-man group released an album, Oriental Brothers International, which launched their career, thanks to the single "Iheoma Agighi Onye Oso". The song is one of the band's numerous classics that have continued to place them as a pillar of Highlife. 
William Onyeabor – Better Change Your Mind 
Before William Onyeabor released the 1985 "When the Going is Smooth & Good", there was the 1978 "Better Change Your Mind". On the psychedelic funk record, Onyeabor mocked the arrogance of the Western government. Although Onyeabor had a massive cult following in Europe and the US, the DIY artiste was a reclusive genius. His records are key examples of how alternative music was made in the 70s and 80s.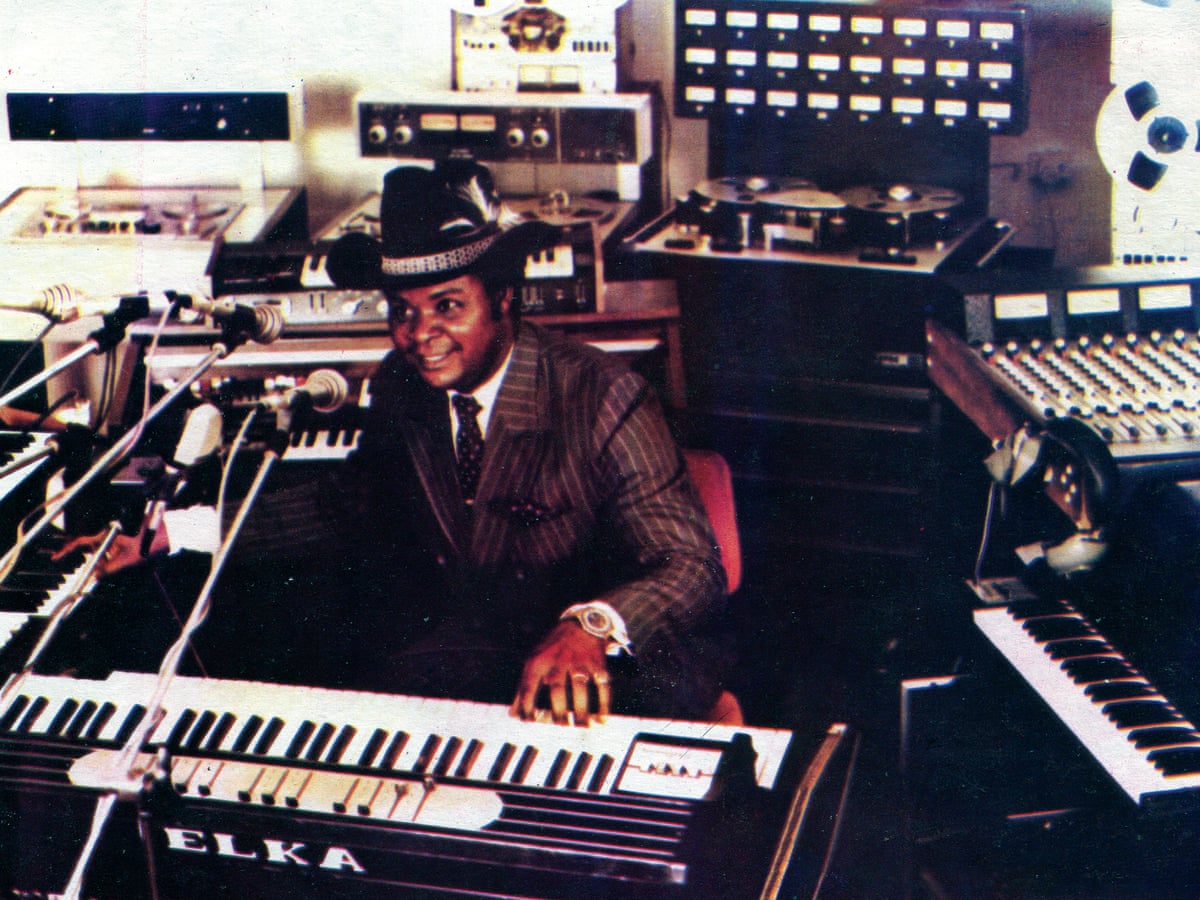 Sir Victor Uwaifo – Joromi
Sir Victor Uwaifo's "Joromi" is an all-time favourite Nigerian song. The record, which was inspired by an old Benin folktale, was the first song in Africa to be awarded a golden record music certification. Over the years, "Joromi" has remained relevant because of its numerous remakes from the likes of  Simi and Cashman Davis. 
The 80s
Nigeria's political climate in the 80s was turbulent, with the economic state and insecurity leaving a visible dent in nightlife entertainment and live music. However, with live music taking the back seat, digital music thrived. The 80s saw the rise of Reggae and the emergence of digital music.
Christy Essien Igbokwe – Seun Rere 
Christy Essien Igbokwe, popularly known as Nigeria's "Lady of Songs", was one of the prominent female musicians of the 80s. Her 1981 song, "Seun Rere", was an instant hit because of the message it passes across. At first listen, "Seun Rere" might sound like a happy tune, but when one pays attention to the story Igbokwe tells over the song's production, one can hear the sadness intertwined in it. 
Bright Chimezie – Respect Africa 
In Bright Chimezie's "Respect Africa", the artiste advocates for Africans worldwide to be proud of being Africans and to respect the continent. Throughout the record, Chimezie narrates his experiences in other African countries, with his Zigima genre of music lighting up his story.  
King Sunny Ade & His African Beats – Juju Music 
Released in 1982, Juju Music established King Sunny Ade as one of the most talented Juju artistes. Although his next album, Syncro System earned him his first Grammy nomination, Juju Music is Sunny Ade's most defining record. 
Chief Osita Osadebe – Osondi Owendi 
In the history of Nigerian Highlife music, Chief Osita Osadebe's "Osondi Owendi" is unarguably one of the best songs. Released in 1984, the record was reportedly given to Osadebe by ancestral spirits. To date, whenever "Osondi Owendi" comes on, it charms listeners with its brilliance and simplicity. In 2009, Mc Loph and Flavour released a track titled "Osondi Owendi" in honour of Osadebe. 
Felix Lebarty – Ifeoma 
Out of Nigeria's music factory of the 80s came Felix Lebarty. Fondly referred to as Nigeria's "Lover Boy", Lebarty gained popularity when he released his debut EP, Girls for Sale. Lebarty however struck gold after the release of One Life to Live which housed the hit track, "Ifeoma". On the record, Lebarty asks his love interest to marry him. This record was released 34 years ago, but it still resonates with Nigerians. 
Ras Kimono – Rhumbar Stylee
In 1989, Nigerian Reggae musician, Ras Kimono, released Under Pressure. The album featured the single, "Rhumbar Stylee," a song that best describes the sound and style of Ras Kimono. 
Shina Peters – Ace
In the 80s, Juju music was everywhere, but then came Sir Shina Peters with Afro-Juju. Peters was influenced by Juju music, but he took it to a different dimension by combining it with Afrobeat. In his album, Ace (Afro-Juju Series 1), the musician boldly positions himself as the creator of Afro-Juju. With the production helmed by renowned music producer, Laolu Akins, the album was filled with spellbinding melodies and it's no surprise Ace crossed several borders. The album went double platinum. 
Mike Okri – Time Na Money
Released in 1989, Mike Okri's "Time Na Money" remains one the most evergreen Nigerian records. The song, written by Ray Mike Nwachukwu, sees Okri singing about time being a priceless commodity and advocating for honest toil. 
Veno – Nigeria Go Survive 
Veno's "Nigeria Go Survive" remains one of the best Nigerian disco songs. 34 years after its release, "Nigeria Go Survive" still spreads hope that Nigeria will prevail against all odds. The song also addresses the "japa" fever in the 80s and this theme still resonates with the current "japa" wave today. As such, "Nigeria Go Survive" will continue to stand the test of time. 
Evi Edna Ogholi – Happy Birthday
Africa's Queen of Reggae, Evi Edna Ogholi, was a force to be reckoned with in the 80s. Four years after her debut, Ogholi released six albums, with three of them going platinum. With a repertoire of classics tied to her name, Ogholi is a Reggae superstar. However, if we have to choose a song from her discography, "Happy Birthday" would be that it. To date, "Happy Birthday" fits perfectly in any birthday playlist. 
Onyeka Onwenu and King Sunny Ade – Wait For Me
In the 80s, the Nigerian government established Nigeria's first population policy to help achieve lower population growth through a reduction of birth rates. But how could the Nigerian government effectively speak to Nigerians about birth control? Well, that's where King Sunny Ade and Onyeka Onwenu came in with "Wait For Me". The song encouraged birth control and other forms of family planning. "Wait For Me" was an instant hit and remains an all-time favourite. 
Majek Fashek – Send Down the Rain
A listicle dedicated to old Nigerian songs is incomplete without Majek Fashek's "Send Down the Rain". Legend has it that whenever Fashek performed this song, it rained. "Send Down the Rain" is an eternal record that has passed through several generations and there is an assurance that it will pass through more generations to come. During the Reggae era, Fashek was undoubtedly topping the charts, with records like "Send Down the Rain" to prove that the Reggae movement was not out of place to rank him as one of its finest. 
The 90s
In the 90s, a new set of enthusiastic and creative musicians emerged. These musicians converged into boy bands and music groups such as the Trybemen, Plantashun Boys, the Remedies, and several others. 
Alex Zitto – Baby Walamkolombo
Released in 1991, "Baby Walamkolombo" is a beautiful fusion of Reggae and R&B. The narrative of the song is eerily similar to countless real-life love stories of a jilted lover. 
Blackky – Rosie 
Composed during Nigeria's Dancehall era, "Rosie" is one of the songs that shot Blackky's career through the roof. After Reggae dominated the airwaves in the 80s, Dancehall music rose to the ranks and Blackky was one of its finest artistes. "Rosie" was an irresistible song. Blackky's distinct music helped entrench him in the minds of Nigerian music lovers. 
I.K. Dairo & The Blue Spots (M.B.E) – "Mo So Rire Eleda Modupe" 
Fondly called the "Father of Juju", I.K. Dairo was one of the key musicians in the Juju genre. The song, "Mo So Rire Eleda Modupe" was among his many gems. Released in 1992, the song was later remixed by his son, Paul Play Dairo, in 1999.
Alhaja Queen Salawa Abeni – Gentle Lady
Alhaja Queen Salawa Abeni, also known as the "Waka Queen", is a prominent Nigerian musician who rose to fame in the 70s. Alhaja Abeni followed up her debut album, Late General Murtala Ramat Mohammed, with other records like "Shooting Stars" and "Orin Tuntun". However, in 1993, the musician struck gold with the Congratulation Medley that housed the hit track "Gentle Lady". In an interview with City People, Alhaja Abeni revealed that "Gentle Lady" was inspired by a car accident. Well, thanks to that incident, Alhaja Abeni composed one of her greatest hits.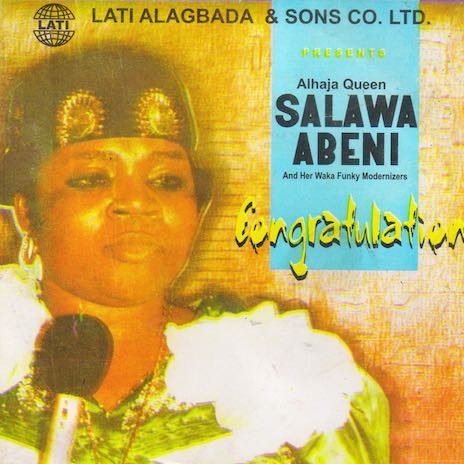 Junior and Pretty – Bolanle 
When documenting the songs released in the 90s, it is impossible to not include Junior and Pretty's "Bolanle". Released in 1994, "Bolanle" rocked the airwaves with its humorous storyline and unique style. 29 years after its release, "Bolanle" continues to influence the Hip-Hop scene. 
Daddy Showkey – Dyna
One outstanding feature of great songs is their simplistic storytelling. Such songs usually mirror real-life experiences and this increases their replay value. Such quality is found in Daddy Showkey's "Dyna". The narrative of the song is similar to countless film plots of barren women who finally bear children. The song's chorus, "If you see my mama hosanna/ tell em say I dey for ghetto", is quite popular, and there is hardly any Nigerian who doesn't have it ingrained in their memory. 
The Remedies – Shakomo
In the late 90s and 2000s, the Nigerian music industry became dominated by music groups such as Styl-Plus, Plantashun Boiz, Trybesmen, Run DMC, the Remedies, and many others. However, the Remedies were one of the first groups to have a contemporary Hip-Hop/Pop song. Released in 1997, "Shakomo" sampled Michael Jackson's "Liberian Girl" and flipped MC Lyte's "Keep On Keepin' On" to deliver one of the best songs from the 90s. On the record, members of the Remedies group, Eedris Abdulkareem, Eddie Remedy, and Tony Tetuila, delivered their melodies over xylophone riffs, bubbling talking drums, and a bass guitar. "Shakomo" is an evergreen song thanks to its use of Nigerian slang, the song's production chops, and the sheer brilliance of the record. 
Seyi Sodimu – Love Me Jeje 
Off Seyi Sodimu's debut album, Born in Afrika, "Love Me Jeje" stands tall. The song, which features popular Nigerian actress Shaffy Bello, was released in 1998. "Love Me Jeje" topped the music charts and became an instant favourite because of its infectious lyrics, the colourful music video, and the playful chemistry between Sodimu and Bello. 
Baba Fryo – Dem Go Dey Pose
Before Ruger put on the eyepatch and started topping music charts, the Nigerian music scene had the Ajegunle-bred, Baba Fryo. Armed with a star eyepatch and a bag full of melodies, Baba Fryo dominated the music industry in the mid-90s with his hit song, "Dem Go Dey Pose". In the song, Baba Fryo criticises people who flaunted fake lifestyles. With the release of "Dem Go Dey Pose", Ajegunle, Lagos was further recognised as a bedrock for Nigerian music. 
Femi Kuti – Sorry Sorry 
Following in his father's footsteps, Femi Kuti also used music as a tool of social commentary. In 1998, Kuti released "Sorry Sorry" an Afrobeat song centred around Nigeria's transition to a democratic system of government. The repetitive lyrics of "Sorry Sorry" convey a sense of resignation. 
(Read also: What Is Fela's True Legacy?)
Trybesmen – Shake Bodi
In 1999, the rap group, Trybesmen, had the spotlight on them when they released "Shake Bodi", an upbeat record that is easily one of the best rap songs from the 90s. While rap groups like Swat Root held the rap game down in the North, Freestyle, Kaboom, and eLDee were the coolest kids on the block in the West with "Shake Bodi" and they had every right to brag. "Shake Bodi" stood out in terms of lyrical dexterity. The famous chorus, "Whether you like am whether you no like am the thing be say you go still dey shake body", spoke to audiences. With references to Taribo West, Sub-Zero, and Leonardo Da Vinci, "Shake Bodi" took rap music in Nigeria to a new level. 
Bright Chimezie & His Zigima Movement – African Style
In 1990, Bright Chimezie, the pioneer of the Zigima music genre released "African Style". In the track, Chimezie sings about African cuisine, confidently placing traditional Nigerian food above all other kinds of cuisine, as he hilariously recounts how foreigners reacted to his food choices. Over the years, "African Style" has continued to thrive because of its catchy melodies and humour. 
The 2000s
The year 2000 marked the beginning of another era in the Nigerian music industry. During this time, popular boy bands split up, championing individual projects. 
Lagbaja – Konko Below
In the year 2000, Nigerian artiste, Lagbaja released a three-in-one collection tagged, Me, We, and Abami. Off the impressive collection of songs, came "Konko Below". The hypnotic record was accompanied by heavy drums, a guitar, infectious lyrics, and Ego's electrifying vocals. To date, Lagbaja's "Konko Below" still draws people to the dance floor. 
Tony Tetuila – My Car 
After exiting the Remedies group, Tony Tetuila released his solo debut album and followed it up with his sophomore album, My Car. The album featured the hit song, "My Car", one of his first successes as a solo artiste and a star of the 2000s. The record was also a subtle jab at his former label mate/ex-group member, Eedris Abdulkareem. 
Beautiful Nubia – What a Feeling/Owuro L'Ojo (How D'You Do?)
21 years after Beautiful Nubia released Jangbalajugbu, records like "What A Feeling" and "Owuro L'Ojo (How D'You Do?)" still remain relevant. Nigerians still wake up to the latter, and the former is one of the greatest Nigerian love songs ever made.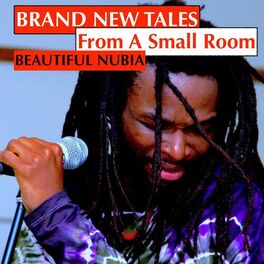 Nomoreloss – Iyawo Asiko
Olumuyiwa Osinuga, popularly known as Nomoreloss, was a sensation in the 2000s. His song, "Iyawo Asiko", was released in 2003 and became an instant hit because of the subject matter. In the record, the artiste sings humorously about an unfaithful lover. 
Styl Plus – Olufunmi
Style Plus' "Olufunmi" is a timeless record filled with breathtaking melodies and harmonies. It is easily one of the purest R&B/Pop songs ever made in Nigeria. The track is an ever-green love song dedicated to lovers.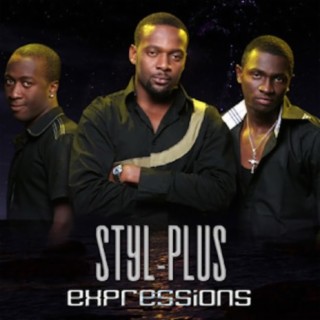 Sola Allyson – Eji Owuro
Sola Allyson's "Eji Owuro" was the soundtrack to the Nollywood film, Eji Owuro. This record went on to become a leading love song in Nigeria in the 2000s.
Zule Zoo – Kerewa 
Released over fifteen years ago, Zule Zoo's "Kerewa" remains one of the most controversial Nigerian songs ever made. Although the song was banned by the Nigerian Broadcasting Commission (NBC), its catchy beats and lewd lyrics made it a favourite in the Nigerian music scene. Zule Zoo may not be as active in the music industry today, but they left a lasting impact on Nigerian music during their peak in the early 2000s, and "Kerewa" remains a nostalgic and iconic track for many music enthusiasts.
Mad Melon and Mountain Black – Kpolongo
Just like they did with their debut song, "Danfo Drivers", Mad Melon and Mountain Black's "Kpolongo" further cemented their impact in the annals of Nigeria's pop culture. In the song, the musical duo sings about the new variety of locally brewed gin, while reminiscing on how their forefathers celebrated important events with "Aroma Schnapp." 
Original Stereoman – Sample Ekwe
Original Stereoman's "Sample Ekwe" was released in 2005 alongside his album, Sample Ekwe. To date "Sample Ekwe" continues to be Stereoman's most well-known song and a classic in Nigerian music. 
2face – African Queen
While compiling a list of classic Nigerian songs, 2face Idibia's "African Queen" ranks high. After its release in 2004, the song became an instant hit. The song's captivating melodies and theme played a role in making the track an all-time favourite.
African China – Mr President
From the 90s to the 2000s, Ajegunle was steadily producing some of the best artistes in Nigeria, and Africa China gracefully carried the baton, becoming the next superstar. In 2006, African China emerged with the classic "Mr President". In the record, the artiste sings about corruption in the Nigerian government and how they have failed to create a better place for Nigerians. During the 2020 End SARS protest, "Mr. President" became one of the songs of the movement.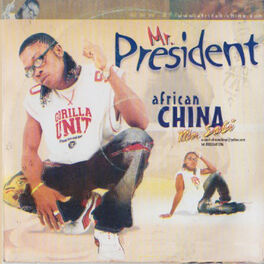 Djinee – Ego
In the 2000s, the Nigerian music charts were undoubtedly filled with love songs, and Djinee's "Ego" was one of them. The R&B song, released in 2004, became an all-time favourite love song. 
Asa – Jailer
Coming off the classic Asa LP, Asa's "Jailer" is one of the best songs released in the 2000s. In the record, Asa sings about oppression and injustice. Years after its release, "Jailer" has continued to resonate across multiple generations.
9ice – Gongo Aso
Produced by ID Cabasa, 9ice's "Gongo Aso" automatically catapulted him to stardom. With 9ice's gravel voice and his unique mix of street lingo and Yoruba proverbs, "Gongo Aso" was a hit. An outstanding feature was 9ice's effortless ability to switch into different pockets of the song's thumping bassline. To date, anytime "Gongo Aso" comes on, one can expect the crowd to go wild. 
Eedris Abdulkareem – Jagajaga 
Eedris Abdulkareem's "Jagajaga" was a fearless critic of President Olusegun Obasanjo's administration. The song was banned from radio and TV stations after certain government officials called for its removal from the airwaves. Nevertheless, "Jagajaga" remains Abdulkareem's biggest song and it is played nationwide despite the ban.
P-Square – Bizzy Body & Do Me 
For almost a decade, the musical duo, P-Square held the Nigerian music industry on lockdown. With albums such as, Get Squared and Game Over, P-Square gave music lovers some of the best songs. In 2007, they released Game Over, which featured songs like "Bizzy Body" and "Do Me." Both songs went on to top music charts and won several awards.
Ruggedman – Ruggedy Baba
"Ruggedy Baba" is a Nigerian Hip-Hop song by Ruggedman, a popular Nigerian rapper. The song, which features 9ice, was released in 2007 as part of his album, Ruggedy Baba. In the song, Ruggedman and 9ice call out people who criticise their style of music and encourage other musicians to embrace originality. 
Modenine – Cry
Released in 2007, Modenine's E Pluribus Unum is considered one of Nigeria's classic projects. In the 21-track album, "Cry" featuring Nnenna, stands out. Here, Modenin sings about the pain that accompanies loss. Over Nnenna's sombre vocals and the backup singing, the rapper tells the story of a pregnant woman who loses her husband and two mothers who lose their children. One thing I learned after listening to this album is that when someone decides to name their album in Latin, the listeners are in for an unforgettable ride. 
Hope Ibiale is a writer and book lover.