When comparing his old and current hit songs, it becomes evident that Seyi Vibez has not lost the emotional depth that initially endeared him to fans. His earlier tracks explored the challenges of life, offering solace and motivation to listeners…
By Michael Kolawole 
"Good music can be ornate as a cathedral, or bare as a potting shed…" Lydia Tar (TÁR)
When I first heard "NSNV (No Seyi No Vibez)", the title track from Seyi Vibez's 2021 groundbreaking album, No Seyi No Vibez (NSNV), I instantly fell in love with his soulful voice, relatable lyrics, and the blend of Apala with Pop. I put the album in a loop to grasp Seyi's superb and refreshing perspective and concept. NSNV showcases Seyi Vibez's natural talent and ability to connect with listeners on an emotional level. Songs like "God Sent" and "Somebody" were introspective and heartfelt, delving into themes of struggle, perseverance, and hope. After thoroughly listening to the NSNV album, I went to Audiomack and Spotify to search for his discography. I found "Anybody", a calm, supplicatory song about poverty and prosperity. His soulful voice, combined with the mellow instrumentals, created a vibe that was both soothing and introspective.
One thing is obvious about Seyi Vibez's artistic vision: his music intends to depict and promote an understanding of his environment, emotions, and experiences. His relatable and supplicatory lyrics have earned him a dedicated fanbase, particularly young individuals navigating the complexities of life. As I have observed from the people in different neighbourhoods who passionately sing his songs, his music is perceived as the gospel to their abject conditions. 
As Seyi Vibez continues to gain popularity, his musical style has undergone a gradual evolution. While maintaining his signature emotive style, he occasionally incorporates more upbeat and catchy elements into his songs. Songs like "Bullion Van", "Chance" (Na Am), and "Bank of America", from his 2022 sophomore album Billion Dollar Baby, showcase a shift toward a more vibrant and energetic sound. These songs marked a turning point in his career, demonstrating his versatility and willingness to experiment with different genres within the Afrobeats landscape.
Tracks such as "Chance (Na Am)", "Psalm 23", and "Kun Faya Kun (Be and It Is)" are infused with the infectious rhythms and melodies of Amapiano that are bound to get listeners on their feet. These songs display newfound confidence and swagger in Seyi Vibez's delivery, as he effortlessly rides the beats with his distinct vocal phrasing. The lyrics remain relatable, often touching on themes of love, hustle, and celebration of life. His gravitas, stream-of-conscious flow on Billion Dollar Baby — particularly his "Look at me, look how brilliant I am" performance on "Chance (Na Am)" — gives him the coveted seat at the table. And with the release of Billion Dollar Baby 2.0 the same year, he made his points, underlined, and hammered into the ground: Seyi Vibez does not only get a seat at the table; he now dines and rubs shoulders with the stars. 
(Read also: Seyi Vibez Unlocks His Signature Sound on Billion Dollar Baby Album)
In recent times, Seyi Vibez has taken the Nigerian music scene by storm with his incessant album releases, which further solidify his position, not just as a rising star, but as an artiste to be held in awe. His 2023 Vibe Till Thy Kingdom Come which came after the death of his mother, is a refreshing and captivating album that showcases his vulnerability, undeniable talent, and growth. The album encapsulates his unique blend of Afrobeats, R&B, Fuji, Amapiano, and trap influences, delivering a sound that is both melodically enchanting and lyrically engaging.
Vibe Till Thy Kingdom Come lyrically explores a range of themes, including love, perseverance, and the pursuit of dreams. Seyi Vibez demonstrates a keen ability to convey deep emotions and experiences through his heartfelt and relatable lyrics. One of the standout features of this album is the infectious energy that permeates throughout each track. From the incantatory, supplicatory opening song, "Kingdom" to the closing introspective track, "Blacka Rhythm", Seyi Vibez effortlessly set the tone with his mesmerising vocals and captivating delivery. The album's production is rich and layered, featuring a fusion of vibrant instrumentals, infectious beats, and well-crafted melodies that perfectly complement his emotive voice.
Vibez Till They Kingdom Come also delves into the struggles of life, emphasising the importance of perseverance and maintaining a positive outlook. The seamless transition between different moods and styles within the album is a testament to his artistic range and ability to experiment with various sounds. The album also showcases the singer's versatility as an artiste. "Dejavu", for instance, exudes a laid-back and introspective vibe, revealing his Yoruba (or Islamic) spirituality and street smartness. 
Seyi Vibez's vocal performance throughout the album is nothing short of exceptional. His voice possesses a raw and emotive quality that effortlessly conveys the depth of his lyrics. Whether he is singing with vulnerability and tenderness or exuding confidence and swagger, his vocal prowess remains consistent and captivating.
Barely a month after he released Vibe Till Thy Kingdom, Seyi returns with another ten-track album titled Thy Kingdom Come. From the very first track, it becomes evident that Seyi Vibez has crafted a project that encapsulates his personal experiences, emotions, and aspirations. The album strikes a balance between infectious melodies and heartfelt lyrics, making it a captivating listening experience.
(Read also – Thy Kingdom Come Review: Seyi Vibez Displays Peak Form and Hints at Even More)
One of the standout qualities of Seyi Vibez's music is his ability to connect with listeners on a deep emotional level, and this album is no exception. The lyrics delve into themes of love, heartbreak, determination, and the pursuit of success. His honest and vulnerable songwriting creates a relatability that resonates with his audience. Tracks like "Man of the Year", "LOML", "All The Time", and "Karma", showcase his knack for storytelling and offer a glimpse into his journey.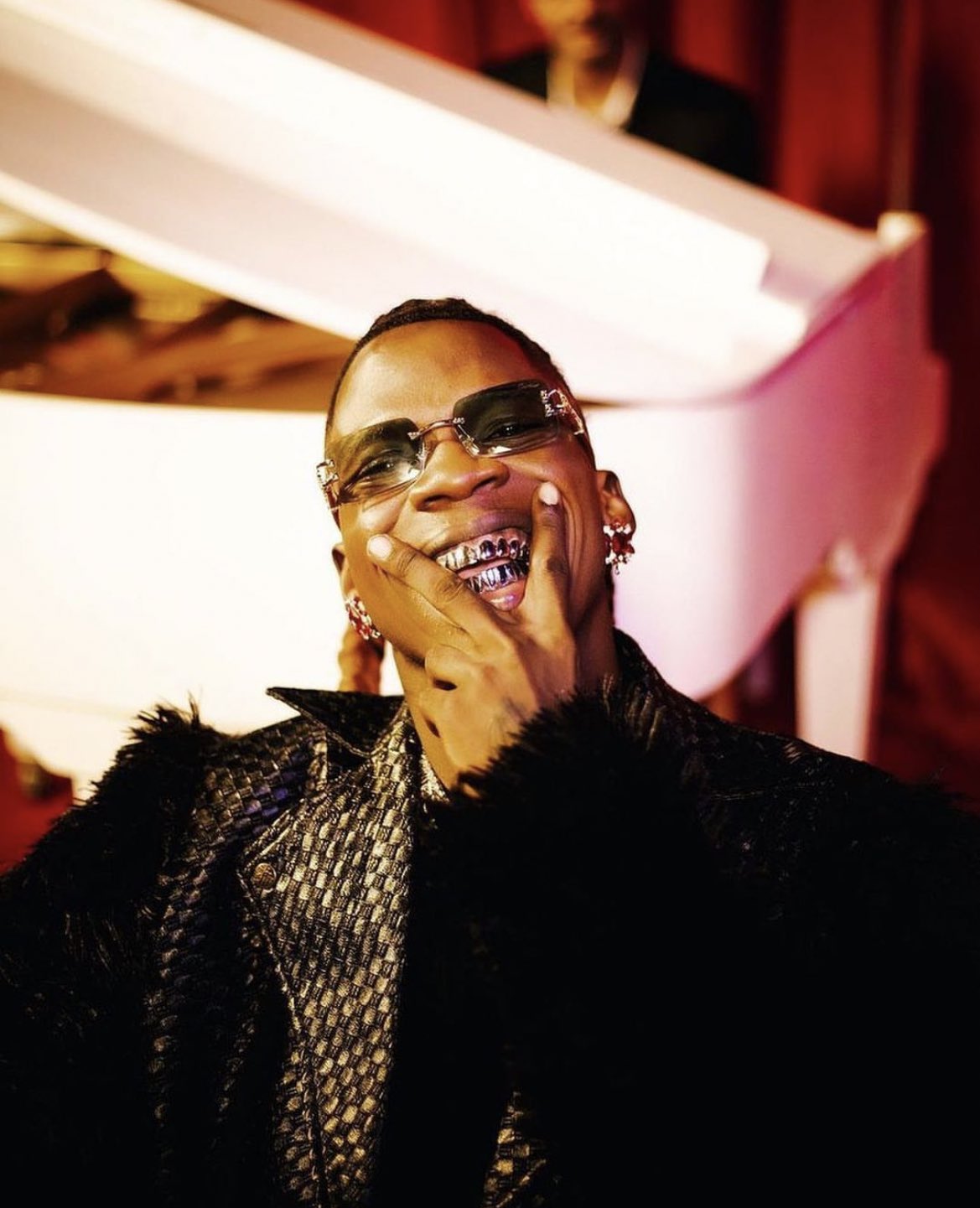 He delivers a stellar vocal performance throughout the album. His rich and soulful voice effortlessly glides over the instrumentals, infusing each track with raw emotion. Whether he is crooning a heartfelt ballad ("LOML") or delivering an upbeat, energetic verse ("All the Time"), his vocal versatility and ability to evoke different emotions shine through. 
Thy Kingdom Come is a well-crafted album that showcases the diversity of Seyi Vibez's musical influences. The instrumentals range from lush, experimental soundscapes to vibrant, high-energy beats. The fusion of traditional Nigerian sounds with contemporary elements creates a unique sonic palette that sets the artiste apart from his peers.
The feature on Thy Kingdom Come is minimal but impactful. The guest artistes on the album, such as Phyno on "Highlife Interlude" and the South African singer Amanda "Ami" Faku on "LOML", complement Seyi Vibez's style and add an extra layer of dynamism to the tracks they appear on. These collaborations enhance the overall listening experience without overshadowing his own artistry.
While Thy Kingdom Come is a commendable album, it does have a few minor flaws. Although the album showcases Seyi Vibez's growth as an artiste, certain tracks like "Professor", "Hushpuppy", "Migos", "Flakky", and "Trumpet", feel slightly derivative, adhering to a tried-and-tested formula, which is a blend of mundane with extraordinary. "Professor" and "Flakky" are mismatched thoughts and ideas, and Seyi Vibez rambles on and on with no cogent messages. 'Trumpet" sounds more improvised and his voice conflicts with the instrumentals as he occasionally goes offkey. The project is more like Seyi Vibez dug into his hard drive and cobbled up the songs to prove a point to his critics. However, these shortcomings do not overshadow the album's overall quality and impact.
He seems excessively fond of his stylistic flourishes — of course, he needs to be, he deserves the spotlight and wealth that comes with it. His earlier style, although interesting and sometimes highly creative, lacked mainstream appeal. With "Chance" (Na am), Seyi Vibez's concept is catapulted into the mainstream consciousness and earned him praise and scrutiny. His melody wears a stream-of-consciousness tone and he captures the natural flow of this song with an extended thought process, often by combining sensory images, incomplete ideas, unusual syntax, and street linguistics. Most of the time his verses lack coherence, but some lines pinpoint Seyi's heartfelt desires: To be given a chance to prove his ingenuity and his flamboyant lifestyle. The opening sequence of the "Chance" video presents a metaphysical resurrection of Seyi Vibez from beneath the ocean. The pre-chorus, which is a bit laid-back and sleek, paints a vivid picture of his glamorous desire to be seen and acknowledged by the mainstream audience. 
When comparing Seyi Vibez's old and current hit songs, it becomes evident that he has not lost the emotional depth that initially endeared him to fans. His earlier tracks explored the challenges of life, offering solace and motivation to listeners. His recent hits incorporate elements of celebration and self-assurance, reflecting his growth and evolving perspective. Still, he has managed to strike a delicate balance between introspection and liveliness, creating a unique sound that is truly his own.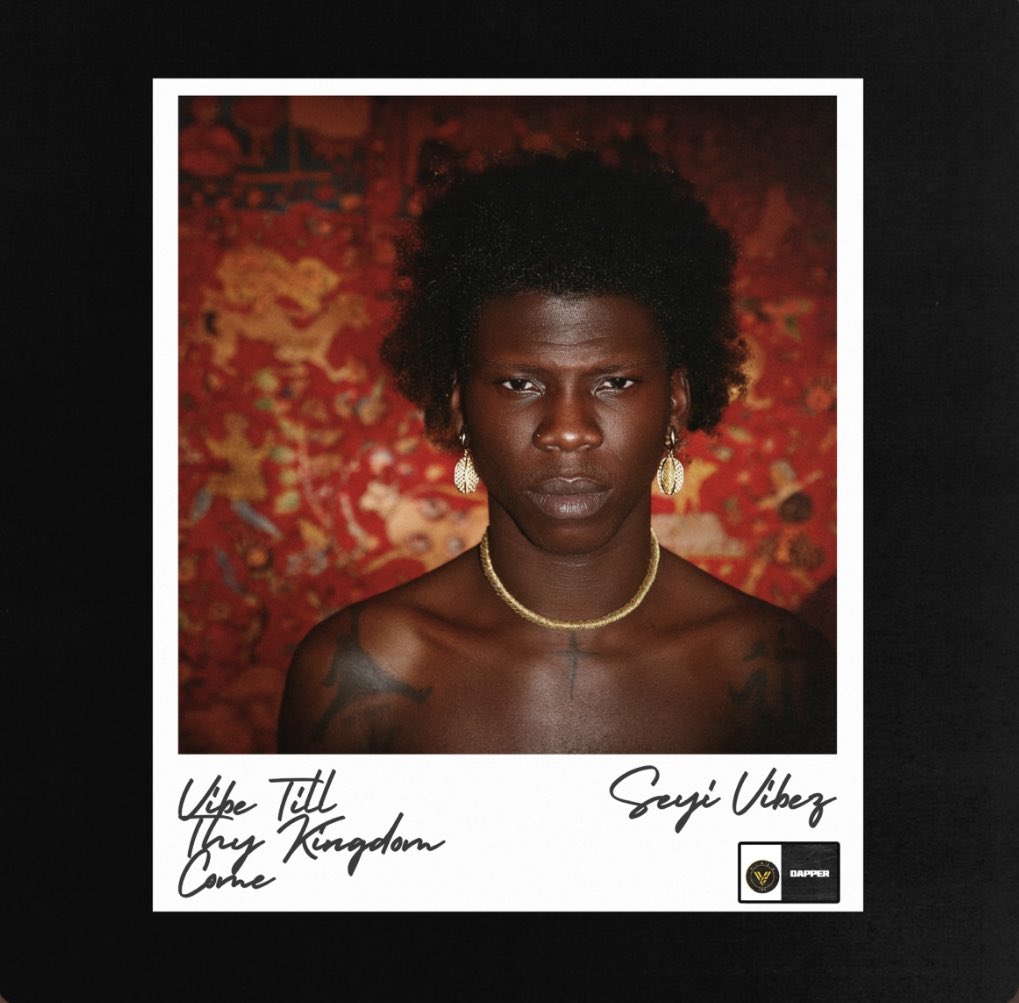 Like every other underground artiste who breaks into the mainstream, Seyi's music is misunderstood. His diverse taste and style are divisive and some people question his originality. Some feel that there is something pulpy in his music that is hard to get past. Others feel that his earlier songs — which are interesting and sometimes highly creative but lack mainstream appeal —  are better than his current songs, which prioritise style over substance to a certain extent. Some believe that the smoke and mirrors of sensationalism can't elevate him higher than the solemnness, supplication, and zeal of his earlier songs. 
I disagree with these assertions. 
People are always skeptical about innovation. But the more they see or explore it, the more they get used to it. Some artistes scream about their experimentation or innovation, others are calm or subtle about it. Seyi Vibez screams about his iconoclast interest. Though the overt duplication of stream-of-consciousness and inherently garnished lyrics with street lingo is now the recurring schtick in his songs, it is the zeitgeist, because, according to Lydia Tar in the movie TÁR, "time is the essential piece of interpretation". 
Music that entertains but says nothing, grips us for a moment, but when the moment passes, the music dies and is forgotten. Even when there is nothing else to do, artistes continue pursuing their craft because it is essential for their livelihood. But some artistes naturally have contempt for this. Seyi Vibez is one such artiste who deftly blends extraordinariness with mundanity. With the way Seyi constantly releases songs these days, he doesn't seem to care about criticism (or comparison) because vibes, coupled with self-conscious genre conventions, sometimes to an ironic or distancing effect, bring him fame and wealth. And many Afrobeats songs, after all, are more of a style (read: vibes) with little or no substance. But as Dave Chappel said: "I think some people can make conscious records, and some people can make booty records, and other people can make whatever the heck they want records." I don't care. From the beginning of his musical career, Seyi Vibez has proven that he is capable of making conscious records with a touch of the pedestrian.  
Michael Kolawole is a screenwriter, playwright, poet, and cultural journalist.